June 24, 2013

May 21, 2013
May 20, 2013
May 17, 2013
May 14, 2013
This Is Almost Beyond Words: Dog Fighting's Horrific New Trend Is Called "Trunking"
Dogs in Miami are fighting to the death while locked in the trunks of cars and driven around. There are no words. Read story here: http://www.dogster.com/the-scoop/dog-fighting-trend-trunking-miami?utm_source=Sters+Newsletter+Subscribers&utm_campaign=d56c7937c6-05142013_Dogster_newsletter&utm_medium=email&utm_term=0_6475ac9af2-d56c7937c6-307008305
May 13, 2013
May 12, 2013
May 11, 2013
I've got you, buddy! Heart-melting scenes as Jon Stewart reassures his tired  three-legged pup during daily walk
Animal lover: Jon Stewart walked his three-legged dog,  Champ,  in Tribeca, New York on Sunday… he's a massive Pitbull advocate
Read more: http://www.dailymail.co.uk/tvshowbiz/article-2320313/Heart-melting-scenes-Jon-Stewart-reassures-tired-legged-pup-daily-walk.html#ixzz2SzaVbhI0 Follow us: @MailOnline on Twitter | DailyMail on Facebook
May 8, 2013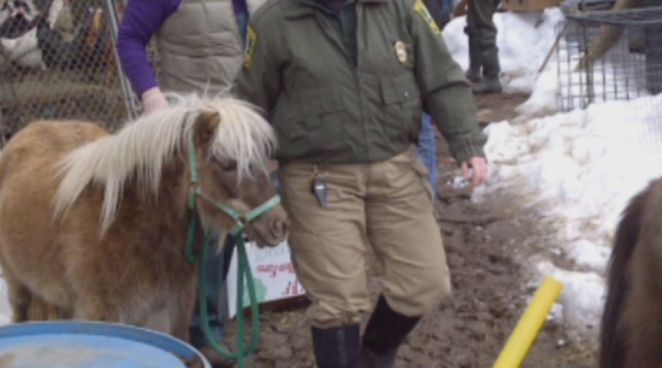 May 7, 2013
http://blog.adoptapet.com/tweet-to-save-pets/
May 3, 2013
Click on Photo to find stores that sell pets! read article about how you can help to have these stores shut down.
April 23, 2013
***PLEASE READ AND SHARE***
THE TOWN OF EASTON NO LONGER HAS A POLICE K9
We regret to inform all of the Friends of the Easton Police K9 that K9 Chase is officially retired 🙁
On Easter, Chase became ill and was brought to Shoreline Emergency Vet in Shelton where he was diagnosed with Anemia. Chase was admitted to the clinic for over 24 hours where he received lifesaving fluids and underwent various testing. Chase's condition improved enough that he went home to rest the next day.
Chase has since had several recheck appointments at his primary vet, Ansonia Westfield Animal Hospital. On April 18th Chase had blood drawn to test and the Veterinarian found that one testicle was twice the size of the other. There is an 80% chance that it is cancerous and will be having surgery on Tuesday April 23rd to have his testicles removed and tested for cancer. His surgery appointment was scheduled on Thursday while Easton Police were still paying for Chase's vet bills.
Ofc French and Dr Manju agreed that due to Chase's sudden illness on Easter and having surgery and possible cancer it was in Chase's best interest to retire so he can focus on recovering.
Ofc French told Chief Candee about this recent diagnosis and that the Veterinarian was recommending Chase retires at this time. Ofc French purchased Chase for $1.00 per the Union Contract and Chase now officially belongs to Ofc French. He will continue to live with her as he happily has for the past decade.
On Friday Chief Candee told Ofc French that she is now responsible for Chase's vet bills and the Town of Easton will NOT be paying for Chase's surgery. So even though Chase became ill and needed surgery while he was a member of the Easton Police Department Chief Candee refuses to pay for Chase's surgery. He told her that she is to order new uniforms because she is no longer to wear her K-9 uniform. He also ordered her to return her K-9 cruiser this weekend and to turn in all of Chase's equipment and toys that the department purchased.
This news was very disheartening to us, especially after the Police Commission told us at the last meeting that the K9 unit was NOT being terminated.
It sure seems that Chief Candee is getting rid of the K-9 Unit and everything associated with it as fast as he can.
Please keep Chase in your prayers when he undergoes surgery on Tuesday and for hopeful results of the biopsy.
Please share and stay tuned for more because the fight to get another police dog in Easton is far from over.
National Walk 'N Roll Dog Day is observed every September 22.
UPDATE 4/17/2013:  Exciting News!  We are now officially designated!  Watch for this special day to be a yearly celebration and observance with it's official designation in Chase's Calendar of Events- the most comprehensive and authoritative reference available on special events, holidays, federal and state observances, historic anniversaries and more.
Founded in August 2012 by award winning author and advocate for dogs with Intervertabral Disc Disease (IVDD) and dogs in wheelchairs, Barbara Techel created this day in memory of her beloved Dachshund, Frankie, nationally and internationally known as the 'Walk 'N Roll Dog', and in
April 16, 2013
'Like furry counselors': Comfort dogs deployed after Boston bombings
click on Photo for news
April 9, 2013
 The Humane Society of the United States – Animal Testing Campaign
March 14, 2013
STOP COSMETIC TESTING ON ANIMALS!
CLICK ON PHOTO FOR A FULL STORY!
March 12, 2013
Yellow-Dog-Project-signals-not-so-social-dogs
click photo for story
 http://www.wtsp.com/news/topstories/article/303746/250/Yellow-Dog-Project-signals-not-so-social-dogs
L.A. council votes to ban stores from selling non-rescue dogs, cats
Whats your opinion? please write or comment here:
for the love of dogs today.com